TFabWorks BBC micro:bit one-touch sonar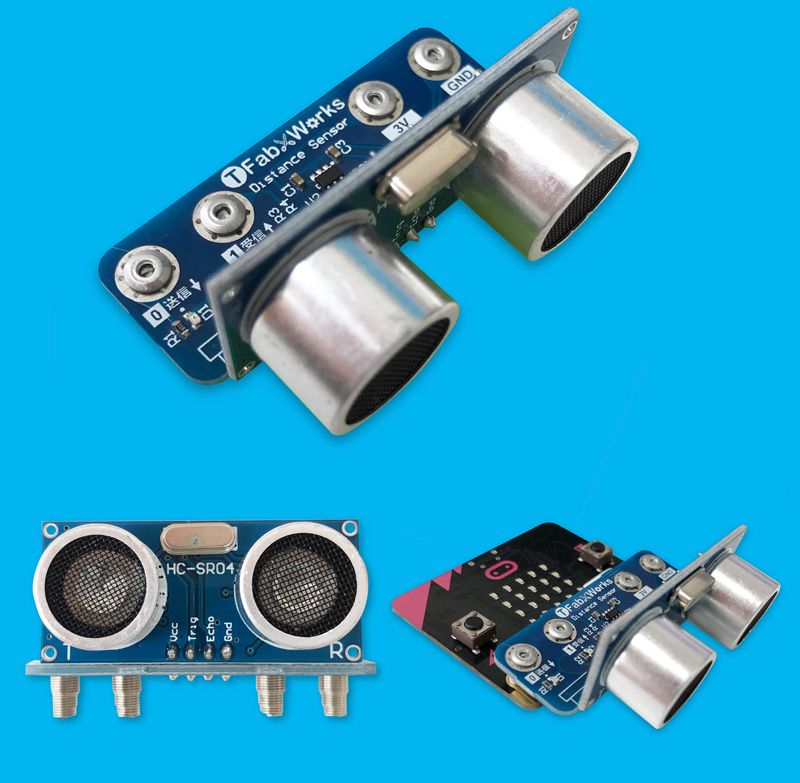 TFabWorks BBC micro:bit one-touch sonar
TFW-DS1
micro:bit one-touch sonar is the ultrasonic sonar, and detachable in one operation easily.
"When someone approaches a micro: bit, it notifies another micro:bit" can be realized easily.
It can works with javascript block editor package "sonar".
SAMPLE PROGRAM
As of August 2018, some errors present in sonar package, which are caused by micro:bit.
We prepared for a sample program using the modified pxt-uds package(https://github.com/mbitfun/pxt-uds).
Program to measure the distance between TFW-DS1 and an object.